Welcome!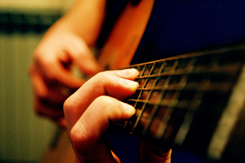 Projectodo is your musicians managing agency, sound equipment renting and a recording studio for your music productions.
Family celebrations, jubilees, inaugurations, weddings - we arranges your events with experienced musicians - wether in the duet, trio, quartet or quintet. We offers you the best service, so that your party become a success.
...simply contacts, we regulate the rest!



---
Bands

We can provide you with experienced musicians for any type of occasion! From solo to sextet and also larger bands if you request!

Production

We offer clients high quality recording-equipment, that suits all needs of professional work.

Technics

No matter if advertising-, speech or music-recording - besides or equipment we provide you with our experience.